A designated work area in your home is generally the best place to study and do schoolwork.
But, sometimes, a change of scenery can work wonders. As an online student, you can study anywhere you can take a laptop and have stable internet connection. So, on those days you're feeling a bit cooped up, we have the perfect ideas to get you out and studying elsewhere–with fresh air!
This is a series, we'll share study locations throughout the state. We decided to show Southern Arizona some love first with some great study spots in Tucson.
Five Awesome Study Spots in Tucson
1.Crema Coffee
The Cream Coffee Shop is located on Ina and Thornydale with delicious drinks, Wi-FI and great lounging areas to get into studying after getting a midday boost.
2. Joel D. Valdez Main Library
For the times you need to get away from the house to really focus in without distraction, a library is always a great option. Located in the heart of Tucson, the Joel D Valdez Main Library is a really nice spot to go, and it's large enough a facility that you'll be able to find a quiet space somewhere.
3. Ren Coffeehouse
For those perfect, sunny weather days (likely in the winter) when you don't want to stay inside, the Ren Coffeehouse has a beautiful outdoor patio to go sip and study.
4. Scented Tea Leafhouse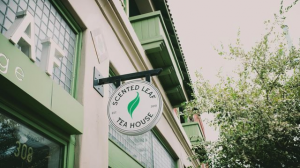 For the non-coffee drinkers and lovers of interior design, the Scented Tea Leafhouse is the place to go. It has several different drinks and a beautifully designed facility right by the University of Arizona.
5. The Korean Rose
For a fun, but chill atmosphere and delicious beverages, The Korean Rose is a great place to go study and enjoy some time out.
To our Tucson students, do you have a study location you recommend? Share with us in the comments below.